Where a single silkworm can produce 300 to 900 yards of silk, a single spider web has only 12 yards of usable silk.[570]
The diameter of spider silk is around 1 / 50th of the diameter of a human hair.

In the 1770s, a French naturalist, Francois Xavier Bon de Saint Hilaire, made a pair of spider silk gloves, which he presented to the French Academy.[870] Saint Hilaire used the silk from spider egg cases.

The first time I tried to make rope from spider silk, I wrapped several large garden spider webs onto a stick one dewy morning, when the webs were easily seen. I found twelve webs, was able to squish/pack the webs into a long thread, then twist and fold a three strand cord from that. There was maybe a foot of finished "rope", thinner than one of my eye lashes.

The time involved gathering the material for a spider silk rope would put the cost way beyond anything any reasonable person would want to spend.[550] [920]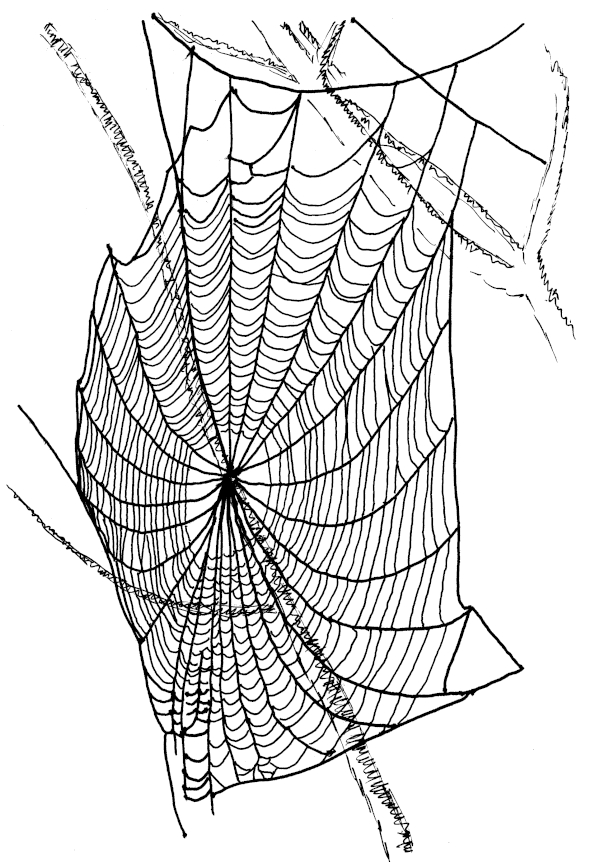 Figure 7.1: Spider Silk.